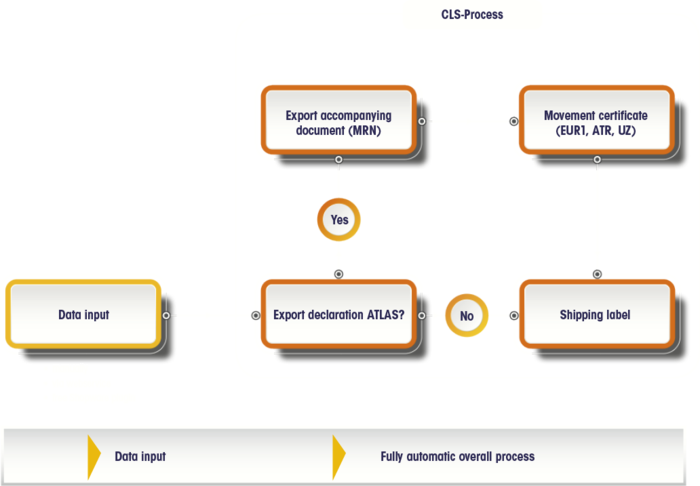 DISPATCH
Starting at 10 shipments a month!
By means of an encrypted webservice interface your data will get into the CLS-process. There, your company-specific logics relevant for shipment are illustrated in detail. The more detailed the illustration the higher the level of automation is and the less effort for you: printing shipping labels, sticking them on – and done! For international shipments the CLS dispatch software can be fully extended by the CLS customs clearance solution, thus resulting in a coherent overal process.
For shipments running outside your WWS (samples etc.) such data can be manually entered.