ONE SINGLE OUTGOING INTERFACE OPENS THE WAY TO CUSTOMS SYSTEMS AND DISPATCH PROVIDERS.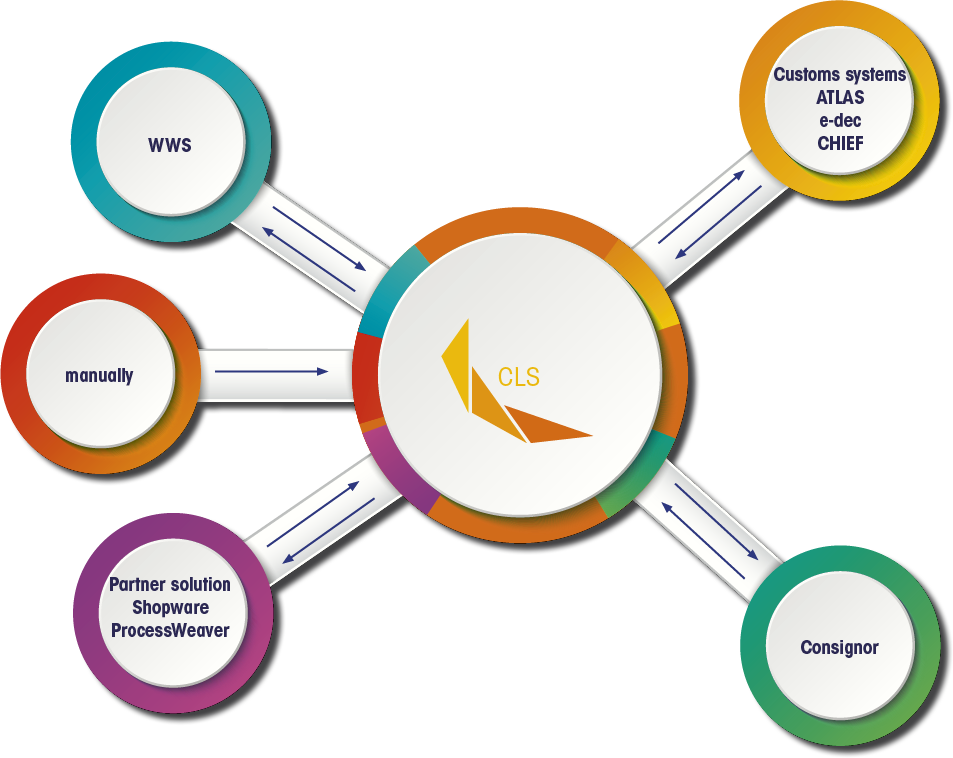 WE ACHIEVE A HIGHER AUTOMATION LEVEL. THIS MEANS FOR YOU: LESS EFFORT AND FOR YOUR OUTCOME: FEWER MISTAKES.
We portray your company-specific logics very precisely. Thanks to this high specification we can also automatize those processes, normally requiring human intervention. MORE
The program can be easily implemented and only requires one single (encrypted) webservice interface for the combined customs clearance and dispatch process. No pinholes will be generated in your firewall.
CLS is constantly being optimized. Besides technical innovations, modifications are incorporated into the customs, dispatch and export regulations on a daily basis.
CLS is flexibly configurable.
In addition to export and parcel shipping CLS can also carry out your imports, control the NCTS-transits and transact your customs warehouse
All processes are fully documented.